The fine weather has started and, with it, we are starting to see how life starts to flourish again. Flowers open, the skies turn to blue, the greens are greener and the days lengthen so much that they start to feel infinite.
Whilst you see how everything is starting to be reborn again and everything returns to life, and always bearing in mind the safety measures for health, you can start to feel the fine weather through your body.
And at Ball Pagès we love these first early days of good weather. Not only because everything is reawakening, but also because it is these days in which tranquillity embraces you and you feel the pleasure of nature enveloping you.
For these days, there is no better plan than to go to the beach.
Soon, to see how the day is born.
With a good plan, to spend the hours surrounded by a good hobby.
And with a subtly good, comfortable and pleasurable look.
For these days, there is no better plan than going to the beach.
This is Ball Pagès' recommendation for an indispensable look for the unending days at the beach.
Unending days at the beach; your indispensable look
A basket overflowing with fruit.
You can't conceive of a day at the beach without your basket of fruit. We also love the fact that it gives you something to spend your time on. A good basket made of the traditional wicker and filled with locally produced, seasonal fruit.

Doesn't that make your mouth water?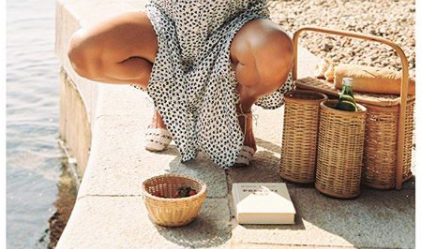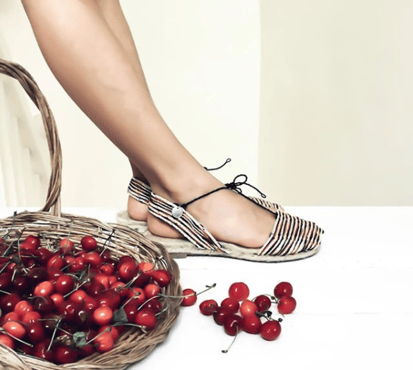 A summer frock
Leave to one side your jeans and T-shirt. When you go to spend a day at the beach there is no better garment than a summer frock. So long as it is silky, fine, light and subtle. At Ball Pagès we especially love them with motifs.
We especially recommend the frocks from Faithful The Brand. They drive us crazy.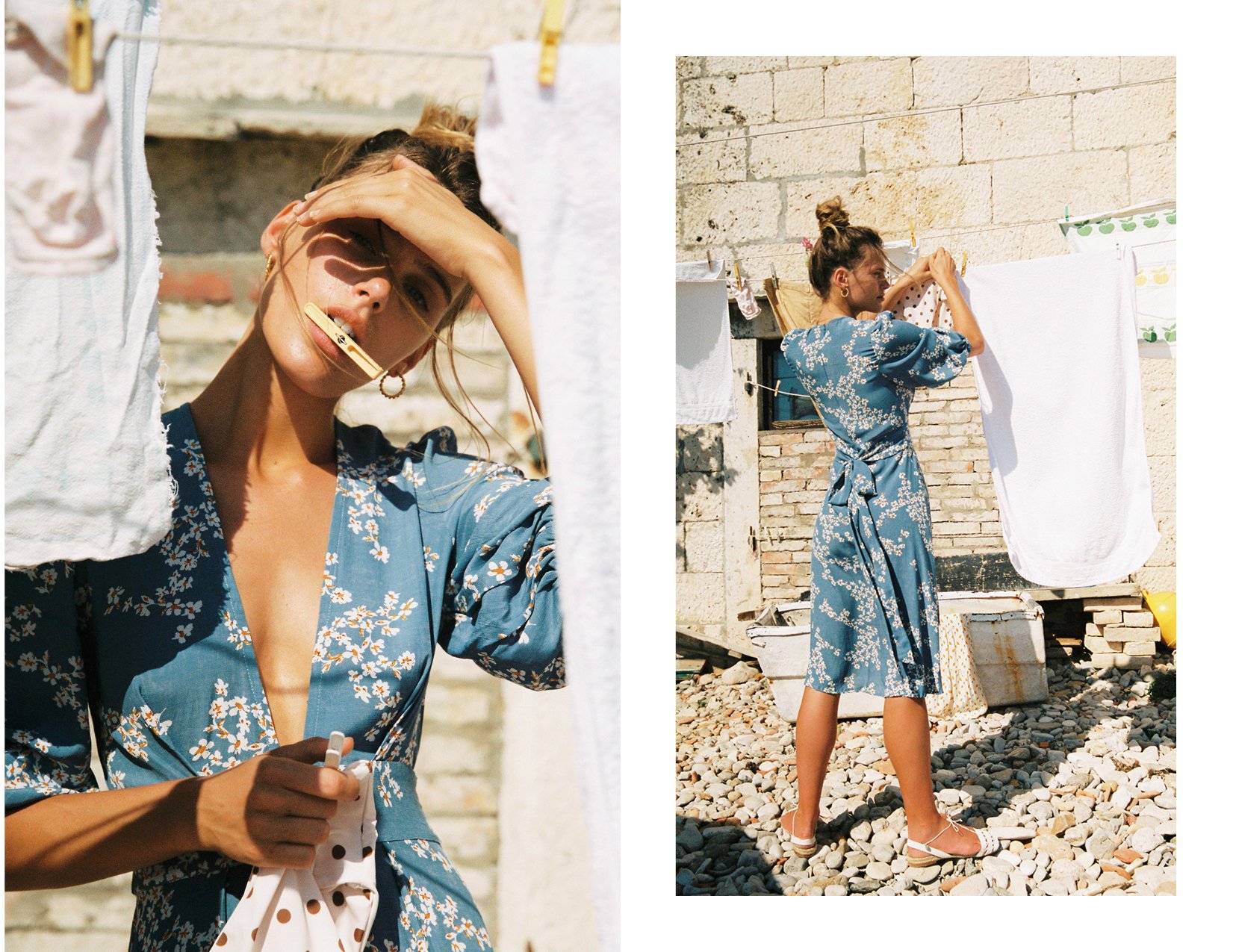 A couple of books in your bag.
Books are an indispensable companion for these long days at the beach. They transport you to other realities while at the same time bringing the beauty of the moment to you.
And to carry them, we recommend the Alba Bag handbag. Handmade in Spain and a creation from the hand of the designer Sol Ferrandiz. We love the crafting as much as the ethical creation of the product.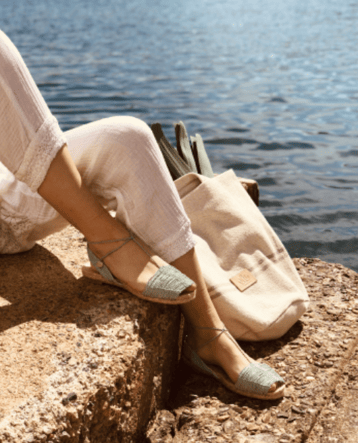 And on your feet, some Ball Pagès.
To complete your day you're only missing some Ball Pagès on your feet. With these you can stroll in comfort and dazzling character.
Our Mediterranean espadrilles have their origins in the Mediterranean Sea, from the Island of Ibiza. Any Ball Pagès model is perfect for a day at the beach.
They will be your best complement to put the icing on the cake of your indispensable beach day look.